Fourth GF Summer School 2015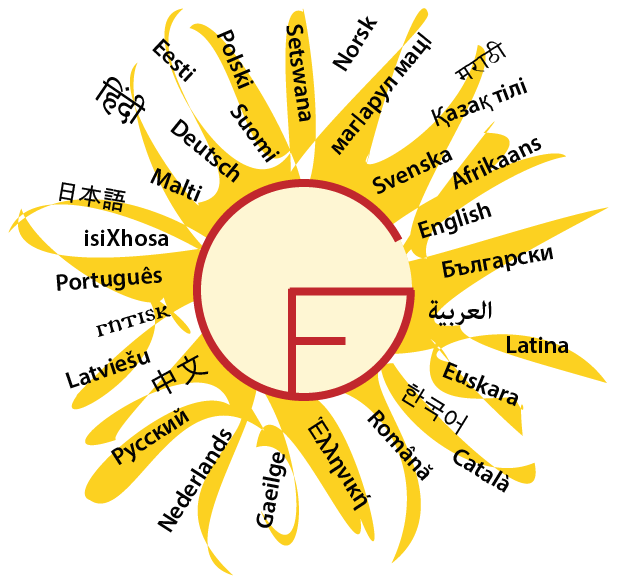 Gozo, Malta
13th–24th July, 2015
News (Newest first)
About
Grammatical Framework (GF), grammaticalframework.org, is a multilingual grammar formalism based on the idea of a shared abstract syntax and mappings between the abstract syntax and concrete languages. GF has hundreds of users all over the world.
The GF Resource Grammar Library (RGL) implements the morphology (inflection) and basic syntax (phrase structure) of some 30 languages: Afrikaans, Bulgarian, Catalan, Chinese, Danish, Dutch, English, Estonian, Finnish, French, German, Greek, Hindi, Interlingua, Japanese, Italian, Latvian, Maltese, Nepali, Norwegian bokmål, Persian, Polish, Punjabi, Romanian, Russian, Sindhi, Spanish, Swedish, Thai, and Urdu. These resources are freely available as open-source software. More languages are under construction, in both in-house and external projects.
We are constantly welcoming new languages, especially from new language families, as well as EU languages not yet covered by the Resource Grammar Library (Lithuanian, Irish, Czech, Slovak, Hungarian, Slovene, and Portuguese). Learn more at the RGL status page. The Summer School is an excellent place to get started with a new language.
Schedule
The Summer School starts with a GF tutorial aimed to be suitable for absolute beginners and bring them to the level where they can do independent work and follow the rest of the talks. But the tutorial should also make sense to experienced GF users, as it gives an update about some recent developments.
The tutorial will be completed on Wednesday, and followed by talks on various topics around GF and multilingual technology. These talks will be accessible even to the beginners who have followed the tutorial. They will usually not build on each other, so that, even if you find some of them difficult to follow, this will not compromise your understanding of the later talks.
Morning talks are intended for everyone, whereas afternoon work is in smaller groups. In the afternoons, guided tutoring will be given in small groups and to individuals, with detailed exercises and possibility for feedback.
The afternoons also contain specialized tutorials and workshops, aimed for those interested in their topics; other people can focus on their own projects in the meantime. Their duration can be anything from 30 minutes to 3 hours. More workshop suggestions are welcome!
Needless to say, practical work in the afternoons is an essential part of the Summer School. The participants are expected to bring their own laptop computers and work on them; the tutors will help everyone to install the GF software (as well as other relevant tools, such as Giza++, Moses and Apertium). The GF software should work without problems on Linux, Mac OS, and Windows.
First week (13-17 July):
Introduction to GF and multilingual grammar programming
Monday 13 July: Introduction
8:30-9
Registration (Argus room)
9-12
Introduction and overview [Aarne]
Coffee break (10:30)
Teaser presentations - what GF can do: Foods grammar in the cloud [Thomas]
12-14
lunch
14-17
Installing GF, using the GF shell, writing simple grammars [Inari, Krasimir, Thomas]
Installing GF on Windows
Coffee break (15:30)
Tuesday 14 July: Resource Grammars
9-12
Resource grammars: using, understanding, creating [Aarne, Inari, John]
Coffee break (10:30)
12-14
lunch
14-17
Getting started with RGL [Aarne, John, Inari]
Writing mini-resource grammars
Wednesday 15 July: Wide-coverage grammars
Thursday 16 July: Application grammars
9-12
Best practices for GF applications — PhraseBook [Ramona]
Application grammars — query languages [Christina]
Coffee break (10:30)
GF-based Chinese grammar learning and testing for Chinese language learners [Mary Yan Tian]
12-14
lunch
14-17
Application grammar tutorials & exercises [Ramona, Aarne, Christina]
19:30
Summer School Dinner
Digital Grammars will treat all summer school participants to a "very Italian pizza" at Murella restaurant, just beside Hotel Calypso.
Friday 17 July: Under the hood
9-12
The mechanics of GF [Krasimir]
Coffee break (10:30)
FSTs & weighted automata [Måns]
12-14
lunch
14-17
Student presentations and project proposals (Argus room)
Weekend
Guided tour of Gozo
On the morning of Saturday 18th there will be a guided tour of Gozo, going to the Ġgantija temples, the Azure Window at Dwejra, and the citadel in Rabat. This is free of charge, sponsored by the Malta Tourism Authority.
Village feast (festa)
During the weekend, the feast of St. George will be celebrated in Gozo's capital Victoria (Rabat). The town will be in feast mode all weekend. Check out the ground fireworks on Friday evening, and especially the final procession on Sunday evening (ending at around 22) when the statue of St. George is returned to the basilica. This is very traditional celebration which involves the whole town, and should definitely not be missed.
Visiting Malta
If you are interested in visiting the main island of Malta, you should absolutely visit the capital city of Valletta — a UNESCO world heritage centre. Other highlights include the medieval town of Mdina and the temples of Ħaġar Qim and Mnajdra.
Second week (20-24 July):
Advanced work in specialised tracks
Monday 20 July: Machine translation
9-12
Apertium [Francis]
Coffee break (10:30)
The mysteries of the wide-coverage translation system [Thomas]
12-14
lunch
14-17
Corresponding exercises [Francis, Thomas]
Tuesday 21 July: Language resources
Wednesday 22 July: Under-resourced languages
Thursday 23 July: Controlled language applications
9-12
Language for Robotics [Mike]
Multilingual Editing in Muste [Peter]
Coffee break (10:30)
CNL at Koenig & Bauer AG [Karolina]
Phrasomatic [Michal]
12-14
lunch
14-17
Participant presentations
Friday 24 July: wrapping up
9-11
Participant presentations
Coffee break (10:30)
11-12
Closing discussion
12-14
lunch
Group Photo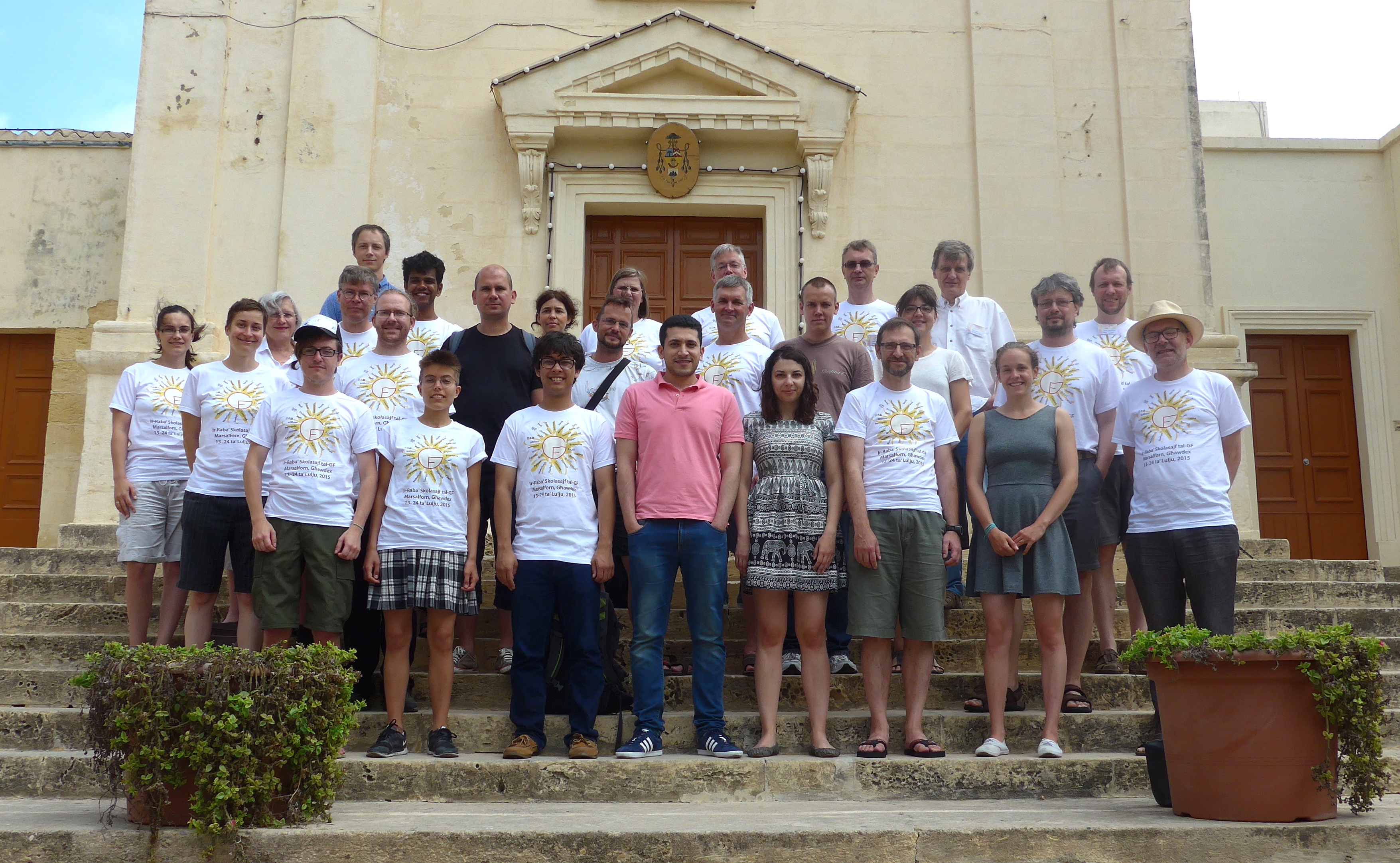 Teachers
Teacher
Affiliation
Topic
Krasimir Angelov
U Gothenburg
parsing and GF internals
Ansu Berg
U South Africa
John J. Camilleri
U Gothenburg
Maltese
Ramona Enache
U Gothenburg
CNL
Markus Forsberg
U Gothenburg
Language resources and tools
Normunds Gruzitis
U Gothenburg and
U Latvia
FrameNet
Thomas Hallgren
U Gothenburg
GF web and Haskell applications
Måns Huldén
U Colorado
Kaarel Kaljurand
Nuance Communications
Hans Leiß
LMU Munich
Inari Listenmaa
U Gothenburg
Peter Ljunglöf
U Gothenburg
Multimodal text editing
Laurette Pretorius
U South Africa
Under-resourced South African languages
Aarne Ranta
U Gothenburg
GF
Mike Rosner
U Malta
Jordi Saludes
UPC Barcelona
Yan Tian
SJTU Shanghai
Chinese grammar, language learning
Francis Tyers
U Tromsø
Apertium
Christina Unger
U Bielefeld
Venue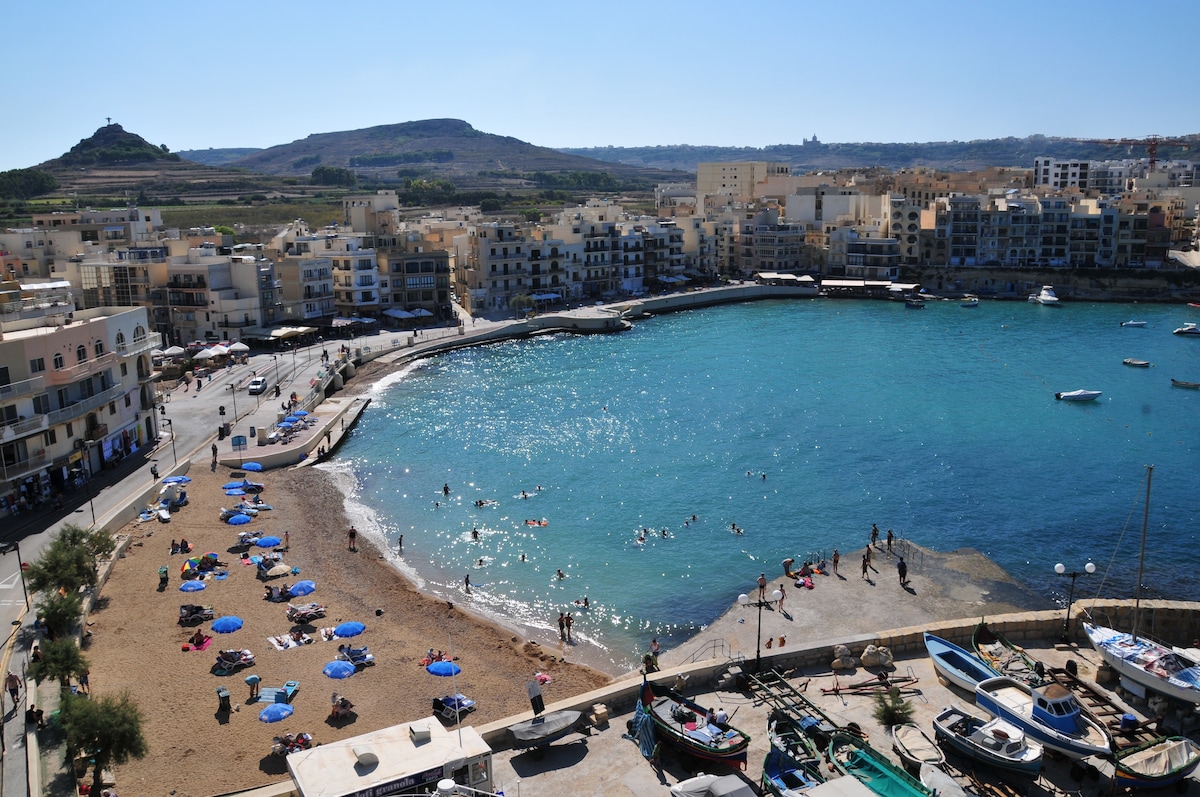 Photo courtesy of Airbnb
The Summer School will take place in the seaside town of Marsalforn on the island of Gozo (Għawdex), the second largest island in the Maltese archipelago. All lectures will be held at the Hotel Calypso.
Main room (mornings): Argus, level 1
Secondary room (group work): Luce d'Oro, level 6
Getting there
You will need to fly to Malta International Airport (MLA) which is on the main island of Malta. From there you will need to travel to Ċirkewwa at the northern tip of the island (approx. 45 mins — see airport transfers). Then take the ferry to Mġarr, Gozo (every 45 mins, takes 30 mins — see timetable and prices). Ferries are frequent and do not require pre-booking. From Mġarr port in Gozo, take a bus or taxi to Marsalforn (roughly 15 mins by car).
For information about busses in both Malta and Gozo, check the Malta Public Transport website.
Accommodation & general information
Accommodation
It is possible to stay at the Hotel Calypso, the same hotel where the Summer School takes place.
There are also some other smaller hotels in Marsalforn.
For those looking for something a little different, there are many holiday apartments and farmhouses available for rent around Gozo, for various group sizes. Many of these have swimming pools and are often a very peaceful alternative to a staying at a hotel, though most would not be in Marsalforn itself. Click here for an idea. These tend to get booked up during the summer so planning ahead is advised!
The Maltese Islands
Learn more about Gozo and Malta at the official tourism site, or just whet your appetites with this video:
Practical stuff
Local map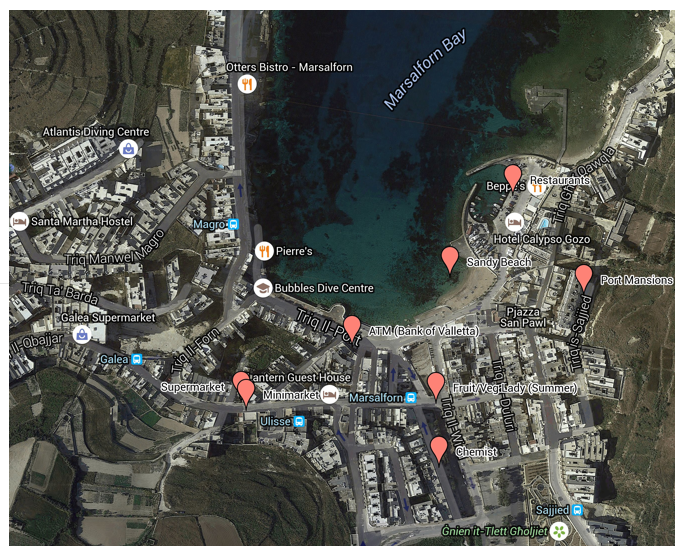 Restaurants
There are a number of restaurants in Marsalforn for both lunch and dinner — we recommend just taking a stroll and picking one you fancy! And of course there's always TripAdvisor.
Weather
It will be hot! You will not need anything long sleeved. Rain at this time of year is rare. The sun here is strong, especially between the hours of 11:00–16:00. Sun block is recommended when you are out during these times.
Swimming
You can swim from many different spots in Marsalforn; either within the little sandy bay itself or at Għar Qawqla, just round the corner from the hotel.
Hiking
If you like hiking in the heat, you should head west along the coast from Marsalforn to Wied il-Għasri, where you will be rewarded with a fantastic secluded swimming spot.
Beyond Marsalforn
Some sights worth visiting around Gozo include:
The Gozitan capital Victoria (aka Rabat) and the fortified Ċittadella
The Azure Window at Dwejra
Ġgantija neolithic temples in Xagħra
Xlendi Bay (good for hiking and nice seafood)
Ramla l-Ħamra Bay (sandy beach)
Registration
Registration is now closed.
The GF mailing list is a great place to ask about anything GF related, including the Summer School.
If you use IRC, you should join the #gf channel on the Freenode network to ask quick questions or just chat about GF and the Summer School.
Click here to go directly to our channel using a web client.
If you have a more specific question, you can contact us directly below:
Head organiser: Mike Rosner, mike.rosner at um.edu dot mt
Co-organiser: Aarne Ranta, aarne at chalmers dot se
Web: John J. Camilleri, john.j.camilleri at cse.gu dot se (or jstar on IRC)
Previous Summer Schools